About the Founder
Renee Breazeale – Servant CEO Leading the Eagle Way to Build in Faith and Grow in Purpose.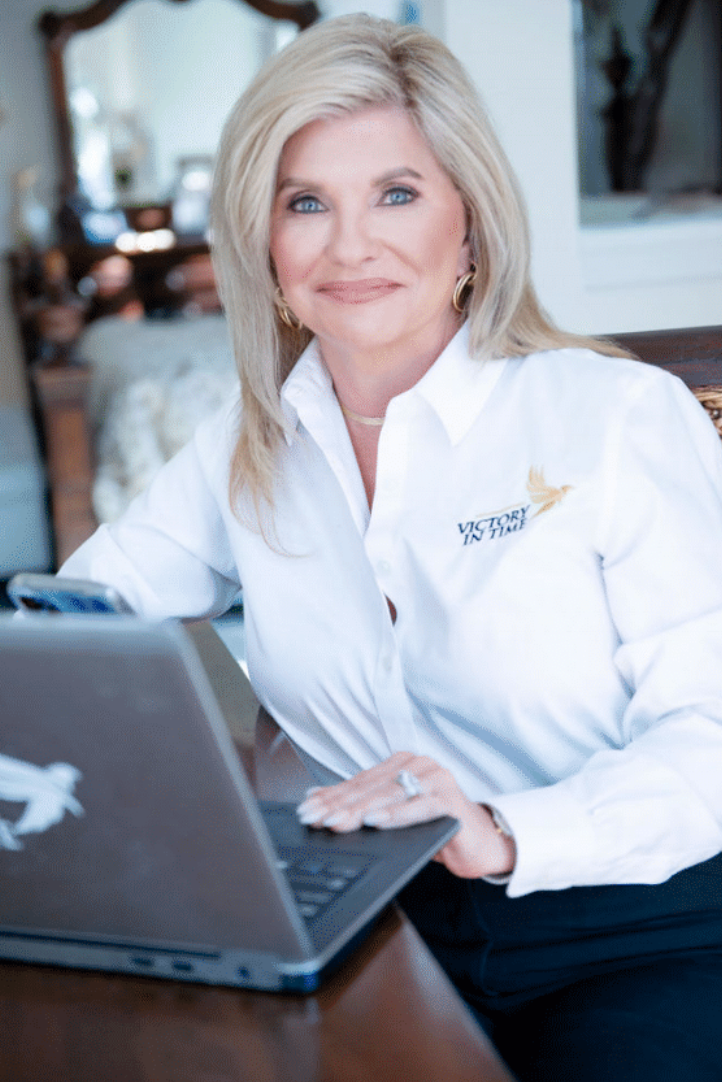 Going once, going twice, sold! But only after Renee maneuvered through a male-dominated industry to develop a profitable multi-million dollar business model over 30 years. She went far beyond the typical nuts and bolts of doing business to develop unique practices and systems with a service-first mindset.  Renee led change as one of the first women in industrial sales, which drove her to learn everything she could about the business and the industry.
Within a few years of leaving corporate America with $3000.00 in cash and a high-interest credit card she became part owner of a fastener business in Tennessee, and then in 1988, came back to North Carolina where Victory Bolt & Specialty was born—a 100 percent woman-owned business. Over three decades, the company grew to serving customers across the United States and exporting to Canada, Mexico, Poland, and Brazil.
As a certified woman-owned business, the company earned the ranking of the thirteenth largest woman-owned business in the Charlotte metropolitan area, and the only woman-owned industrial business in Union County. Victory Bolt & Specialty was also recognized by the industry as an innovator and leader for revolutionizing a more turnkey solution-focused approach to serving customers more efficiently and cost effectively.
Renee built her professional stature as an authoritative leader that rebuilt and redefined the company as various hurdles and challenges presented themselves including 911, supply chain issues from earthquakes and tsunamis around the world, to the Great Recession.  Not only did she face adversities in business, she overcame tremendous personal challenges as well. This played a significant role in her ability to see problems as opportunities disguised as challenges to help you grow and learn. She desires to share that wisdom and knowledge for other leaders to triumph and soar. Click here for full bio.  
Expertise
Building A Multimillion Dollar Company
Win-Win-Win Negotiating
Business Development Best Practices
Supply Chain Management
Empowered Teambuilding & Engagement
Excelling in Fastener Ind.
Managing Challenges, Obstacles & Change
Relationship-based Selling
Customer-Centric Problem-Solving
Leadership & Mentoring
Faith-based Leadership
Industry-Leading Innovation
Achievements
2023 Co-Host on Local Biz Now WSIC Radio (January)
2022 Featured in Charlotte KNOW Magazine (December)
2022 Featured Guest on Local Biz Now (August)
2019 Successfully Sold Victory Bolt & Specialty, Inc.
2018 Victory Bolt Ranked 22nd largest woman-owned employer by employee count (Charlotte Business Journal) 
2017 Built Victory Bolt & Specialty to 13th Largest Women-Owned Company (Charlotte Business Journal)  
2016 Victory Bolt Named Vendor of the Year Fortune 1000 Co.
2016 Recognized by Woman of Distinction
2016 Victory Bolt Named Medium-Sized Business of the Year (Union County Chamber of Commerce)
2015 Recognized as a Woman of Excellence Award Winner
2015 Victory Bolt Named Vendor of the Year Fortune 500 Co.
2011 TurningPoint Battered Women's Shelter Carolyn C. Adams Award
2007 Patent Designer – One-Driver Bit Fastener System    
2005 TurningPoint Battered Women's Shelter Volunteer of the Year